4 People With Google Reputation Nightmares
Some people in this world have for one reason or another encountered really bad press for there actions. Google can be a bloody nightmare to disrupt negative press from. In fact its long been rumored that the algorithm tends to favor negative pages (OK not really, I am sure its just a correlation to links)
With an increased effort by Google as of late to place varied search results into the SERPS and the roll-out of Google suggest there are a myriad of ways to get slammed.
Lets take the following 4 people for example:
Michael Vick Reputation Problem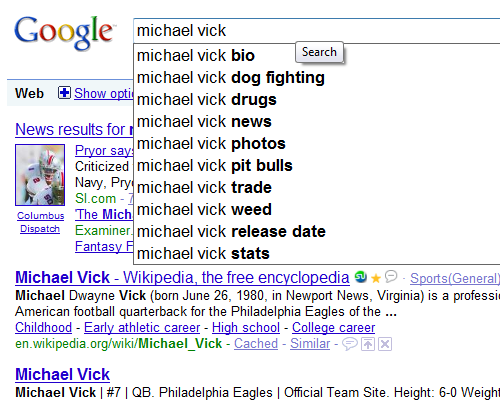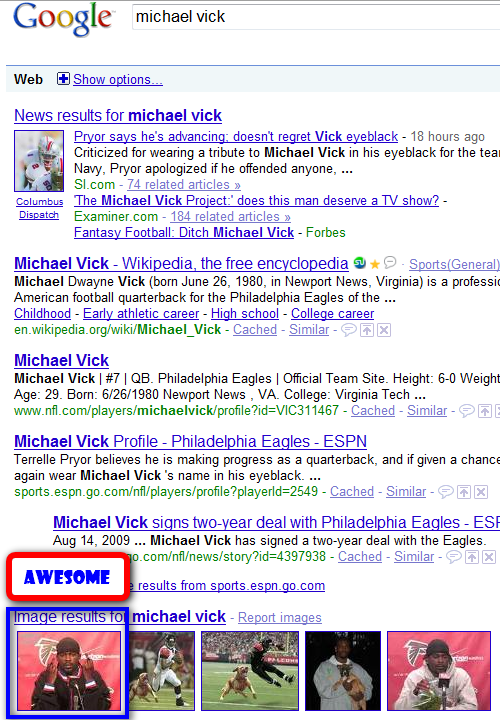 Eliot Spitzer Reputation Problem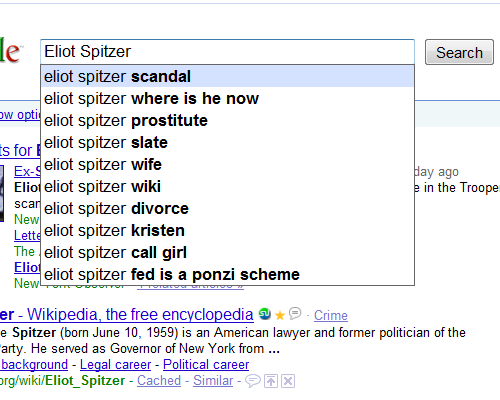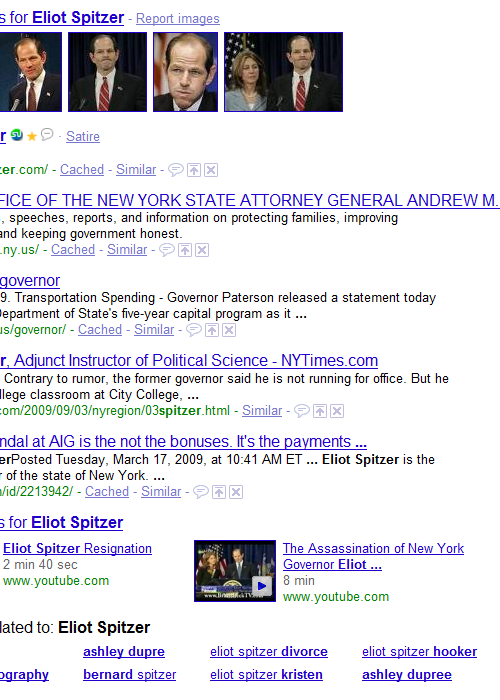 Bernie Madoff Reputation Problem
Pacman Jones Reputation Problem
If you are a figure head or celebrity, or anyone who ever needs a squeaky clean reputation for that matter, be proactive. Fill up those results with content you control. Utilize your sources to link to assets with positive sentiment. Two folks who have done a pretty good job of this (intentional or unintentional I don't know) are Kanye West and Michael Phelps.