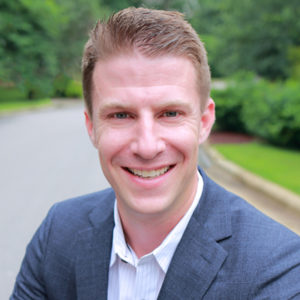 Marketing online is nothing new to Brian. From his first custom website build in 1999 through 2005 where he was able to craft his skills working in the hyper-competitive Ticket & Entertainment vertical. He grew his first job out of college to over 20 million dollars.
He is driven to know the latest techniques and strategies and to watch those strategies payout successfully. Nothing engages Brian more than the opportunity to learn and interact with the next big thing online.
Brian's expertise is often showcased in the public arena. He is a frequent, invited speaker at high level industry conferences including PubCon, BlueGlass, SearchExchange and PRSA. In addition to his speaking engagements, Brian has managed and created content that has been cited on NYTimes, BBC, Reddit, Fark, Mashable, and ReadWriteWeb to name a few. Brian is frequently invited by Google to give Search marketing related feedback in Palo Alto.
Brian personally delivers success by building custom sites and applications, implementing lead generation and SEO strategies, and refining organizational web tactics to increase revenue and ensure audience growth. In addition, he has mentored and trained team members to ensure everyone who works with him has the same passion, understanding, and ability to deliver success.
"For an idea that does not first seem insane, there is no hope." – Albert Einstein
Core Strengths
SEO
Sales and Marketing
UX
Ideation / Content Creation
Lead Generation
Project Management
Web Design & Aesthetics
Team Building
Operations Management
Find me: